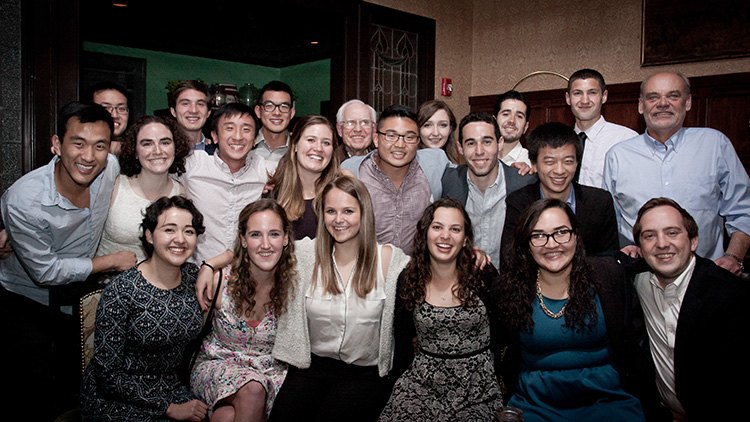 Undergraduate Program
Our undergraduate program is at the forefront of transforming how engineers are being educated. MSE is the broadest degree you can get in the engineering school since it will equip you with the ability to have impact in any industry, since materials science is required in all industries. The program builds upon an introductory knowledge of chemistry, physics, and mathematics and starts with MSE 220, "Introduction to Materials Science," where the breadth of materials science is covered. As an MSE undergraduate, you will learn how the structure of matter is manipulated to create materials with valuable properties (mechanical, electrical, optical etc.) that will address the problems in the world, from energy to consumer electronics to construction to healthcare.
MSE is also at the heart of developing real world skills in our undergraduate students through a transformational curriculum developed by our undergraduate chair, Professor Vanessa Chan through the MSE Senior Design class that she teaches. Every Engineering Senior must graduate with a Senior Design project and for MSE students, the deep technical skills will be complemented with skills such as teamwork, upward management, self-reflection that allows our undergraduate to thrive when they graduate.
These changes are so inspiring that the new approach has been showcased nationally and students have found this to be an incredibly important part of their growth at Penn. The changes have also been evident since our MSE students have won three of the last six SEAS wide Senior Design Competition prizes since communication skills have been honed in our undergraduates.
As the smallest department in the engineering school, the opportunities that students get are unrivaled. Starting in their first year, students can begin to do research with our faculty and graduate group members. Students are also invited to graduate level departmental seminars and have open door access to the MSE Faculty for their own pet projects.
This intimate class size also allows for tailored support and comradery is at the hub of our culture. Students gather in our dedicated MSE undergraduate lounge which was renovated in 2018 with student input where students can work on problem sets together, get free printing and relax in-between classes.
Our alums have gone on to be successful entrepreneurs, professors, research scientists and corporate executives.