Featured Faculty Research
Research in our department extends across campus through interdisciplinary and inter-school collaborations. Our faculty are at the cutting edge of Materials Science research. See below for some recent research highlights.
Materials Science Faculty are featured in this recent publication and video from the Kleinman Center for Energy Policy
Penn Engineering Groups Awarded NSF Grants to Work Toward 'Quantum Leap'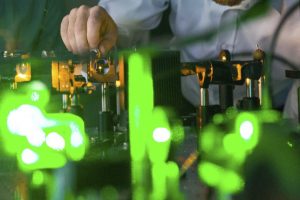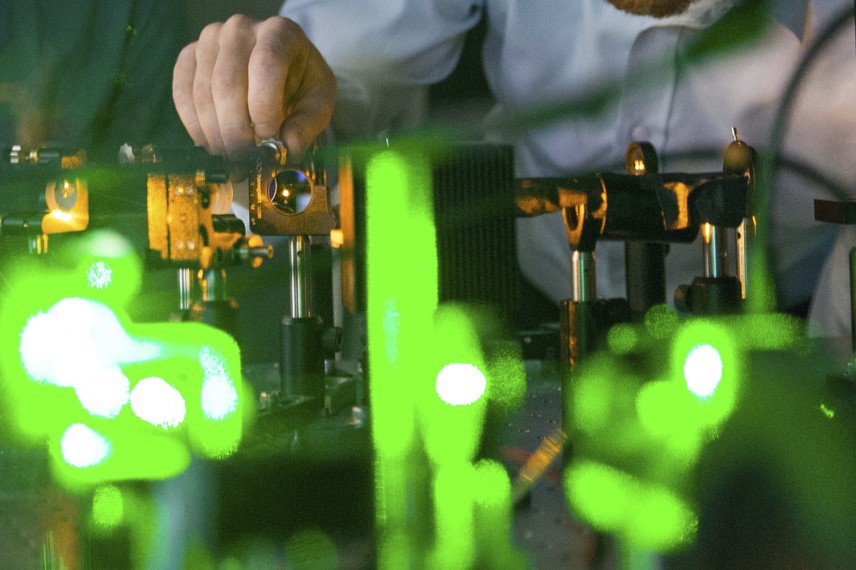 One group will design robust, integrated quantum memory devices based on defects in diamond, and the other group will develop materials to encode and decode quantum information in single photons. These technologies will be part of the safest and most secure information network ever seen.
Learn More
New Microscopes Will Allow Researchers to See Small and Think Big
Two high-resolution microscopes will allow researchers to study and test materials at the atomic level with unprecedented precision.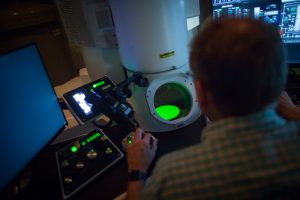 Learn More
Powering the Future with Giant Clams
In 2014, Shu Yang, of the Materials Science and Engineering, joined School of Arts and Sciences' biophysicist Alison Sweeney on an unusual quest. Backed by a NSF INSPIRE grant for bold, interdisciplinary research, the duo aimed to unlock the solar-powered secrets of the giant clam. Now, Sweeney and Yang are combining their knowledge of how […]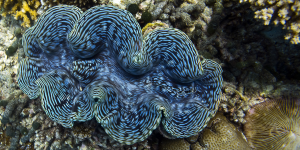 Learn More
Researchers Make Complex 3-D Surfaces with 2-D sheets
Researchers have developed a way to create flat sheets of a rubbery material that expand into three-dimensional geometries, such as a human face, when exposed to heat. The research, done by Hillel Aharoni and Randall Kamien of the School of Arts and Sciences and Yu Xia, Xinyue Zhang, and Shu Yang of the School of Engineering […]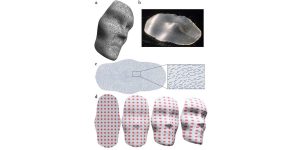 Learn More
Paving the Way for Safer, Smaller Batteries and Fuel Cells
Research led by Karen I. Winey, TowerBrook Foundation Faculty Fellow, professor and Chair in Materials Science and Engineering, and Edward B. Trigg, then a doctoral student in her lab, introduces a new and versatile kind of solid polymer electrolyte (SPE) that has twice the proton conductivity of the current state-of-the-art material.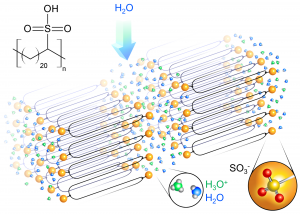 Learn More
An Innovative Approach to Better Energy Storage
Led by Shu Yang, Professor in Materials Science and Engineering, a Penn/Drexel research team has engineered a way to manipulate nanomaterials to stand up vertically on a scale that has potential for industrial applications.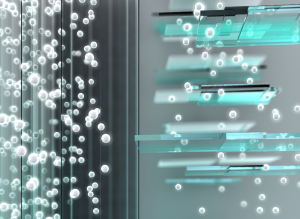 Learn More
Penn Researchers Show that Cells' Perception of Stiffness is a Matter of Time
The relative stiffness of a cell's environment is known to have a large effect on that cell's behavior, including how well the cell can stick or move. Now, a new study by University of Pennsylvania researchers demonstrates the role timing plays in how cells perceive this stiffness.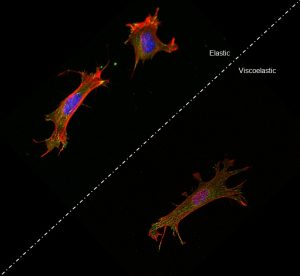 Learn More
Vivek Shenoy: Mathematical Models for the Mechanical Body
While they can seem imperfect on the surface, our bodies are in fact finely tuned machines. Joint surfaces glide effortlessly across one another. Tendons and muscles work together to control our movements, letting us run laps, hold conversations, scarf down cheesesteaks and play piano. This complex collection of biological levers, springs and pulleys is enough […]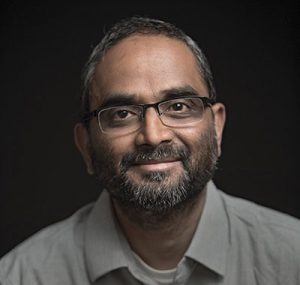 Learn More
Penn Engineering Research Gives Optical Switches the 'Contrast' of Electronic Transistors
Current computer systems represent bits of information — the 1's and 0's of binary code — with electricity. Circuit elements, such as transistors, operate on these electric signals, producing outputs that are dependent on their inputs. As fast and powerful as computers have become, Ritesh Agarwal, professor in the Department of Materials Science and Engineering in the University of […]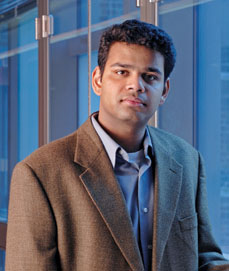 Learn More