Motivation Monday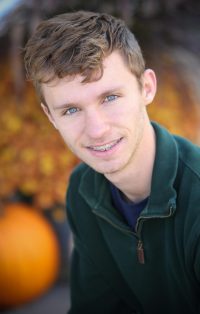 Meet Ben Sailors, MSE Class of 2025, who is joining us on campus this semester from Bellefontaine, Ohio. This week we caught up with Ben to hear his MSE story and how he preps for the week on Sundays.
Ben chose MSE because of the great versatility of the major and its broad applicability across all different types of engineering work. The Singh Center for Nanotechnology was a big draw, and he cannot wait to partner with this institute over the course of his MSE career.
Before coming to MSE, Ben wishes he knew more about the great work all of the MSE professors and researchers are doing. He is eager to be immersed in the research happening in all areas. Ben is already impressed by the closeness of the MSE family and as the smallest department in Penn Engineering, he's excited to form tight bonds between each other and a family that will make his Penn experience truly great.
On Sundays, you can catch Ben taking a breath for the first time in a week and preparing for the next day. Sundays are his favorite time to meet with friends, relax on some green spaces on campus, and collect himself before another exciting week of Penn Engineering!