From Labs to Laps, the Department of Materials Science and Engineering Community Compete in Philadelphia Marathon Events
It is another exciting Philadelphia Marathon event. This year it is anticipated that more than 21,000 registered runners will compete. Among them, the members of the Department of Materials Science and Engineering (MSE) including, Kepler Boonstra, Julia Dase, Christine Huang,  Damilola Lawal, Jonathon Mui, Alexander Ng, Katie Sun, Gabriel Vega Bellido, James Votruba-Drzal, and Kaitlin Wang.
They are a mix of seasoned runners and novices. Alexander Ng, a PhD student, has never attempted a marathon before. What began as a friendly challenge between him and a friend's dad is turning into a journey of determination. For Alexander, participation in the marathon is the ultimate goal. "Just to finish would be a huge accomplishment for me. Maybe I can work towards a better time in the future."
Gabriel Vega Bellido, a fellow PhD student, has a history of participating in the Philadelphia half-marathon and the Philly 10K. His motivation, however, is not about achieving specific time goals but rather inspiring his friends to join him on this exhilarating journey and his playlist. "My pace is mostly dictated by whatever song is playing or whether I spot a person I want to keep pace with."
When word spread of the MSE contingent taking part in the various running events during the marathon, Shu Yang, the Department Chair, along with Mike Matthews, Vice Dean of Finance and Administration for the School of Engineering and Applied Science, assisted by furnishing moisture-wicking t-shirts for the runners. Yang added, "We're truly inspired by the runners from the MSE community, and their determination to go through the demanding training, while balancing their academic studies and research."
No one understands the commitment to competitive athletic training more than James Votruba-Drzal, a junior, and a member of Penn's men's rowing team. His participation, like Ng's, was the result of a challenge with a friend. Not surprising for Votruba-Drzal, his rituals for rowing and running remain the same. "Oatmeal for breakfast is always my go to."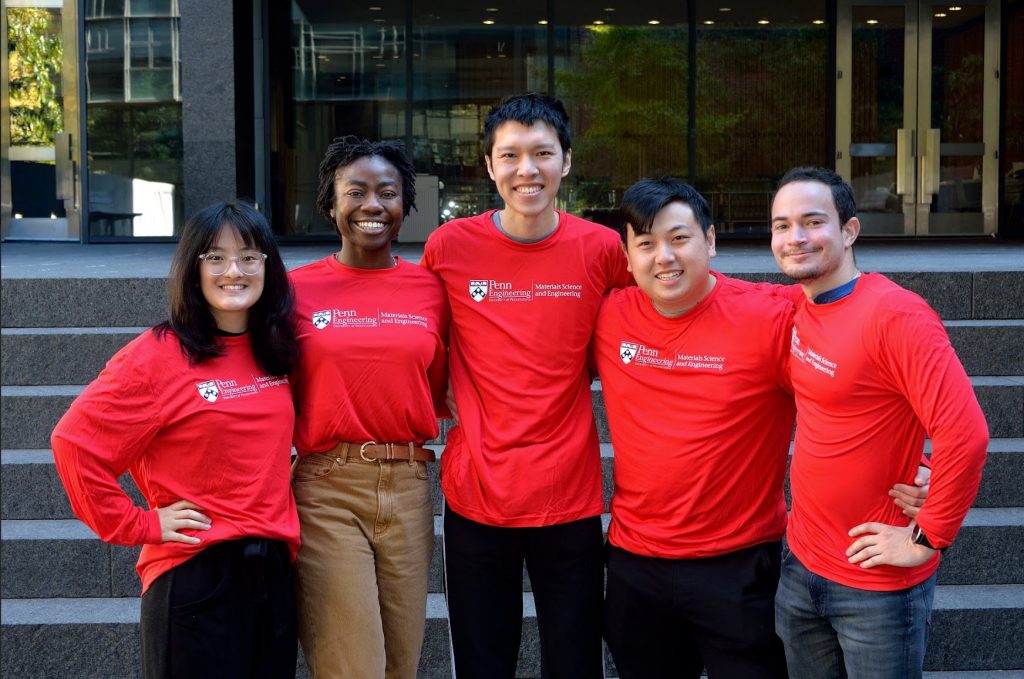 While every member has their unique rituals and strategies, they all shared a common determination to cross the finish line.
For seasoned runners like Katie Sun, a PhD student, who brings a different perspective to the group. Having only previously participated in 5K races, her journey is characterized by resilience. Despite suffering ankle sprains in previous races, Katie has chosen to tackle the half-marathon this time, vowing to run the entire distance with an extra incentive. "Picking a tasty restaurant to end the run will help to keep you motivated during the long training runs."
Damilola Lawal, a PhD student, had a prior half-marathon under her belt, albeit a virtual one in 2020. Running has always been a part of her life, but it's the process of training for an event which ignites her passion. Her preparation rituals involve prioritizing sleep, hydration, and yoga on rest days, ensuring she's in peak physical condition approaching race day. "I've just really enjoyed the process, recognizing the differences in myself, my environment. I've come a long way, and my performance will reflect that, but many moments leading up to the race have already felt rewarding."
Kaitlin Wang, a PhD student, was ready to take on her first marathon after previously participating in 10K races. Inspired by her friend Alex, Kaitlin aimed to complete the marathon in under 2 hours and 50 minutes. To achieve this, she meticulously curated running playlists to help with pacing and employed the magic mile calculator method to fine-tune her strategy. "I run every single run with the same exact curated BPM playlists for pacing."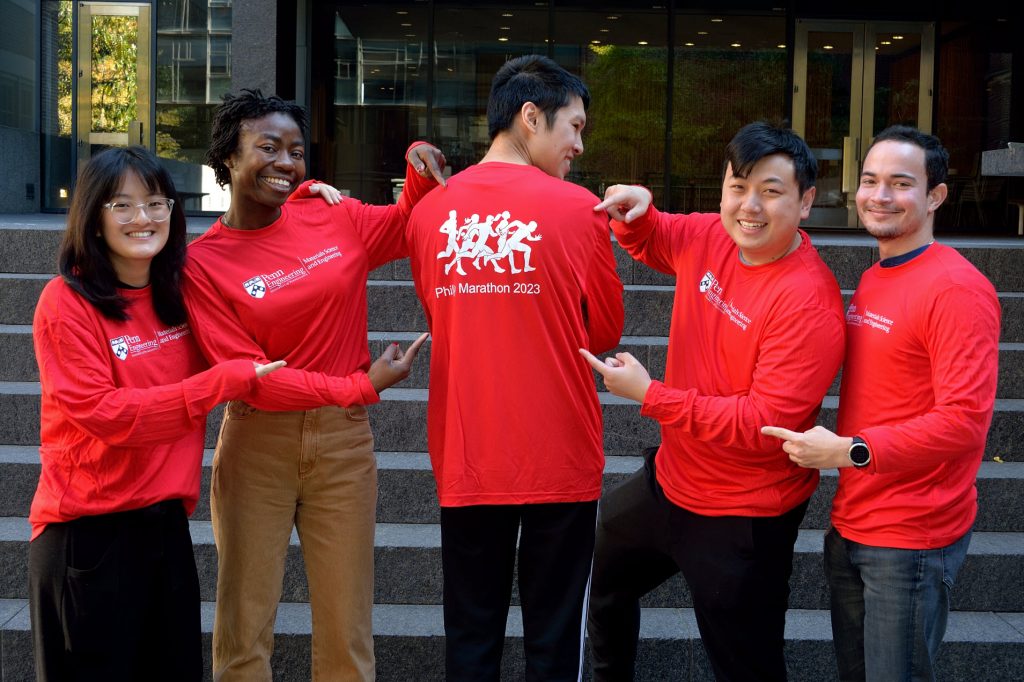 Kepler Boonstra, an undergraduate student, added youthful enthusiasm to the group. This is his very first marathon experience, and he's motivated by the desire to challenge himself and experience the sense of accomplishment that comes with crossing the finish line. His approach is refreshingly simple: focus on completion rather than speed and maintain consistency in training. "I get runner's high, so I'm very lucky.  But just thinking 'I can do this!' gets me far."
As the runners prep with their final rituals before the weekend, hydration, a good night's sleep, and a great meal after the finish, we'd like to provide a few positive words that we hope will remain in their thoughts as they complete their journey.
'We're proud of you!!!
You're looking strong!!!
Keep those arms pumping!!!
You got this!!!!
Good luck!!!!"